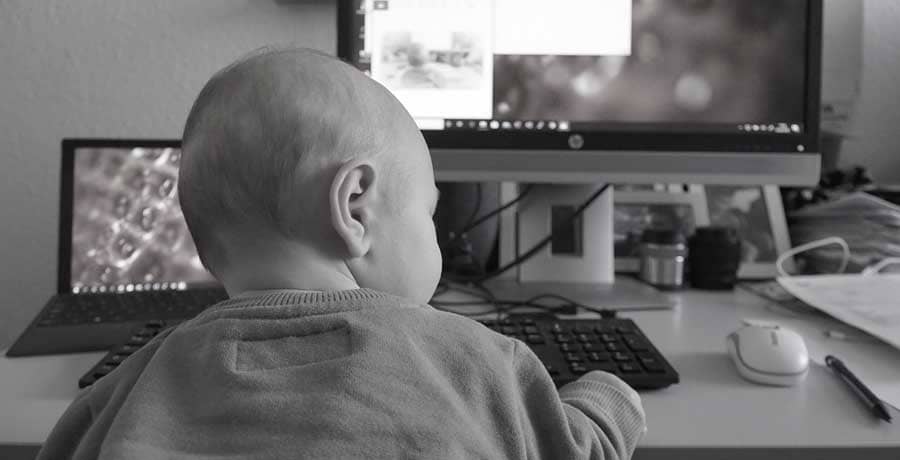 State of emergency Homeoffice
More humanity dare in times of distance
The home office has taken on a very different meaning in times of corona, lockdowns and distance rules. But can remote work really replace the day-to-day work in the company?
With Corona, everything is different: no way to the office where you have a short coffee stop with social exchange; no more carpooling with the colleague, who has always given you good impulses. No more meeting with the sales manager for an after-hours drink about new projects and markets.
The entire workflow has changed with remote work. And this change is not just positive. It's nice to be able to sleep a little longer, because you save yourself the commute. But for this you have to motivate yourself to sit "cleaned up" and shaved in front of the PC. It's fun to have more time for the family. But how do you explain to the offspring that you still have to work in a concentrated way and do not have free time all day?
Present, but not on site
Suddenly you are neither in the office nor at home – at work and again not. But actually always in the job. Many colleagues complain of a lack of motivation to be present every day, but not to be there, either in front of the private or the professional. This mix of private and professional life can be stressful.
How well you can handle the situation is also due to your own personality. There are certainly many who are happy to finally concentrate on a project. Others, on the other hand, lack direct contact with colleagues or superiors. Does the boss even know what you're doing? How does this absentee time affect the next step in your career? How can you stand out from the crowd? This, too, can lead to crises at the kitchen table. If a family demands their right and/or lacks their own room with desk and door, it becomes very quickly (unbearably) difficult.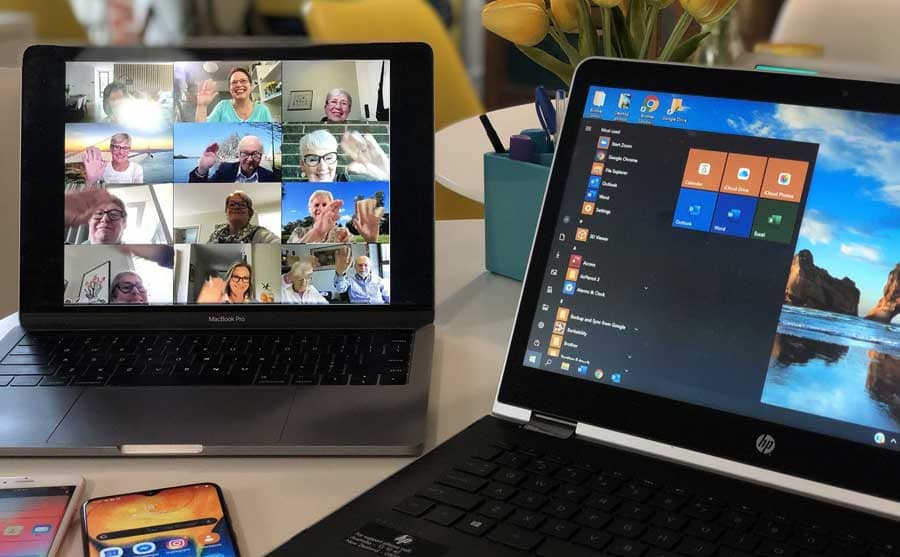 The human exchange with colleagues and superiors is completely absent from the home office.
Communication is put to the test
Another important aspect: the exchange after the weekend, which is often not so welcome by bosses, is omitted, the (short!) Talk about God and the world. This does not only mean the hallway radio, the private chat at the coffee machine or the fast entertainment in the elevator. Rather, it is about the informal briefing among colleagues, the brief discussion of the day's activities. This valuable flow of information between productive times should not be underestimated, because it is almost always constructive.
How many times have I given up the secretary's tea and made a round for a coffee. Employees were able to find out my opinions and goals directly – and I could find theirs. This "Management by Walking" is deleted in remote times. No call, no video meeting, no meeting helps. The fellow-other is missing. We are still working together, but no longer together.
Online meetings instead of team meetings

According to surveys, the COVID-19 pandemic increased the number of users of the videoconferencing provider Zoom from 10 million in December 2019 to over 200 million monthly users in March 2020.
For those who work internationally, online meetings and weekly calls were nothing new, but they never replaced personal contact. This personal contact is eliminated at all levels, not only among colleagues, but also among customers. Due to the restrictions in 2020, all of a sudden ALL meetings were only allowed to take place online. This has drastically changed working life, as an interesting study by the avant-garde experts has also examined.
The discipline also decreases noticeably. Meanwhile, online meetings often take twice as long as usual. But is it just a lack of discipline? Or is it precisely the time we have to make up for, because the usual informal meetings are packed into it?
Virtual meeting against loneliness

A solution that should also be actively preferred by the employer: a chat at the virtual coffee group meeting. Skype, WhatsApp and Telegram can also be used quickly with a cup of tea or an espresso, without to-do lists and "open issues".
It is also allowed to talk about private things, about football, about oneself. Also about a project on which one would like to hear a different opinion. Markets can also be the topic: What do customers do in Asia, what is the situation in South America? What does the US colleague say when he comes to the round at 4 p.m.?
You can get rid of a lot of things informally, without evaluations, graphics or a presentation that usually never comes to the point without power anyway. The team among themselves is up to date again.
It is precisely these five minutes that can help you see your own challenges in a different light. Don't give up on this exchange of swarm knowledge without the pressure of a call! And if you don't want to eat your salad or your stub alone, you can also chat with your colleagues for a virtual lunch at 12.30 p.m.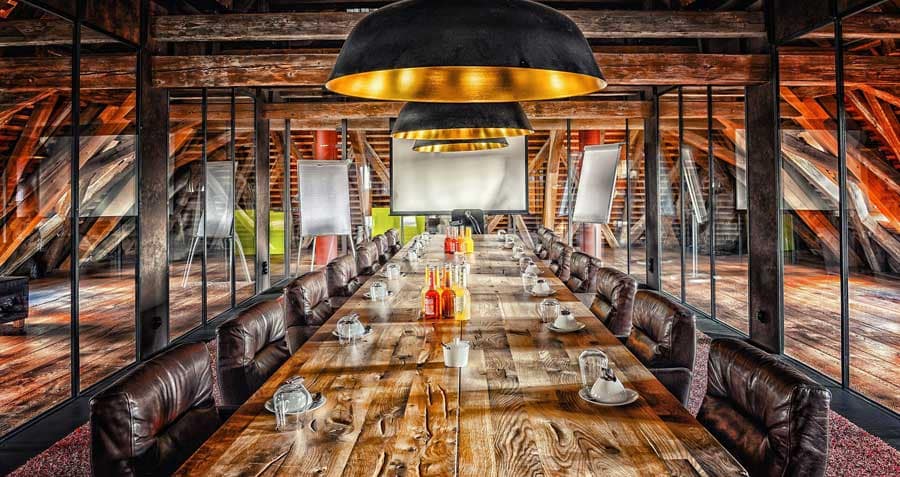 Social contact away from work topics must at least be possible online.
Chief thing: Actively ask and praise!
If you used to walk through your assembly, manufacturing, development office or creative department to find reasons to praise, please do so today! Praise and recognition are even more important in these times. It dispels insecurity, gives confidence, answers subconscious questions. Am I still there? Does it make sense what I contribute to the company here at the kitchen table?
Not only colleagues, but above all the bosses, the superiors are in demand here. It quickly becomes silent around employees. It is important to take action! Enquiries by e-mail, by phone, about the condition, the project xy, think about birthdays, inquire about the family – and yes, also praise MUST reach the home office.
These measures can at least bring a little more communication into the home office routine and ensure that no one feels cut off from the company. Because a company is only as good as its employees. Mentally as well as physically.
Conclusion: Homeoffice can only be an exception, not a rule
None of this, however, can replace the direct exchange, the Humana, but only help to bridge this state of emergency with decency.
That is exactly what he MUST remain: a state of emergency. Let us not deceive ourselves! Home office cannot be the concept of the future. Man is a social being who needs exchange.
In addition, fewer employees in the office generate less need for office space. So anyone who sees remote work as a forward-looking overall concept must also consistently think about it to the bitter end. But this will be the subject of another article.